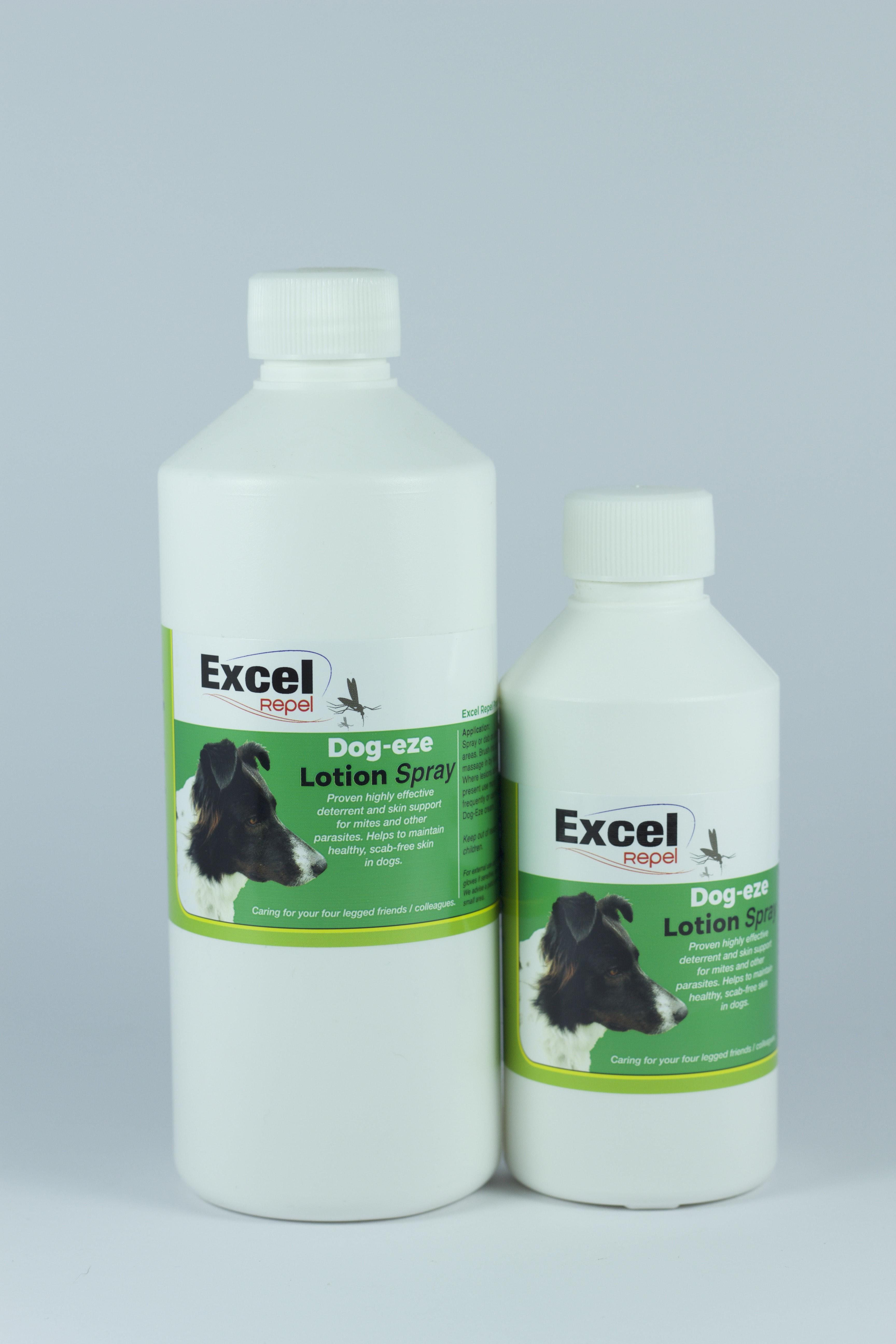 Dog-eze Lotion Spray
Dog-Eze Lotion Spray is a natural but highly effective spray for keeping your dog skin calm and itch free. Dog-Eze Lotion Spray will soothe and restore skin and keep the skin healthy and hair growing normally. Our cream can be used on ears, feet or anywhere where dry, patchy or irritated skin appears. If your dog has been scratching a particular area of the skin or has visible baldness or irritable skin applying Dog-Eze Lotion Spray and you should see visible results within the first week and your dog should stop scratching or being irritated thus letting any hair grow back and the skin start to repair itself. Dog-Eze Lotion Spray can also be used directly onto broken skin unlike many other creams or lotions. Dog-Eze Lotion Spray will also fight mites and lice (a major cause of itching), as well as fighting ticks and fleas. 
Dog-Eze Lotion Spray is an alternative to our cream and comes with a useful sprayer for economical use.
Recommended application:  Spray directly onto affected areas and massage through with your fingers or a light comb. Avoid the eyes as this may cause stinging. Apply twice a day and you should see a noticeable difference within seven days.