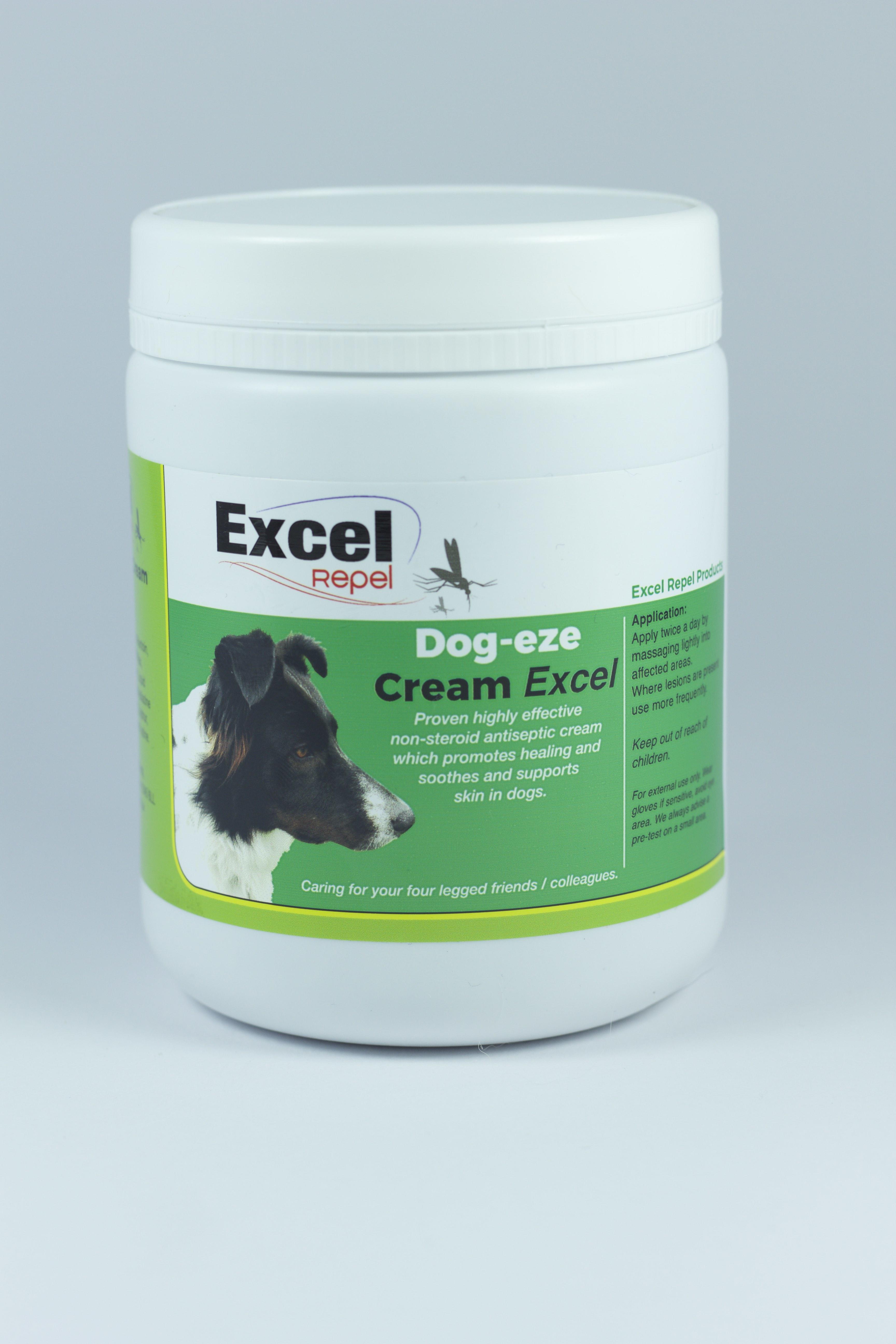 Excel Repel Dog-eze Cream EXCEL
Dog-Eze Cream Excel is a non steroid cream which has all the benefits of our Dog-Eze Cream but will promote quicker healing whilst fighting infection. Dog-Eze Cream Excel will soothe and restore skin and keep the skin healthy and hair growing normally. Our cream can be used on ears, feet or anywhere where dry, patchy, irritated or broken skin appears. A 250g pot should last approximately four weeks with normal usage. You should see visible results within the first five days and your dog should stop scratching or being irritated thus letting any hair grow back and the skin start to repair itself. Dog-Eze Cream Excel can also be used directly onto broken skin unlike many other creams or lotions.
Recommended application:  Massage gently into affected areas by hand twice a day - you should see a noticable difference within five days.