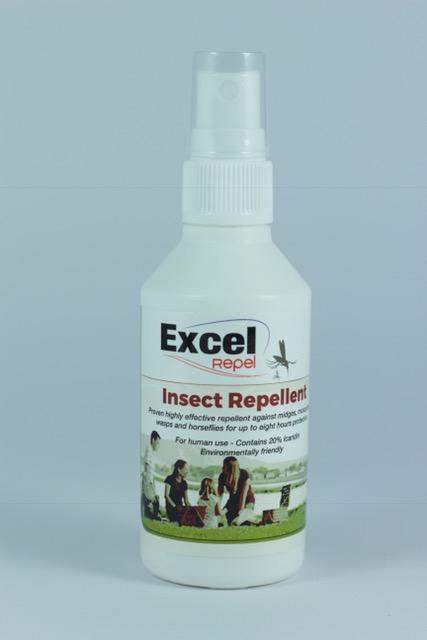 Excel Repel Insect Repellent
Excel Repel Insect Repellent is a proven highly effective repellent against midges, mosquitoes, wasps and other biting insects for protection for up to 8 hours. With a unique fine spray pump it is extremely economical in use with a 250ml bottle lasting a family a whole week. 
Whether your off on your holiday; spending late summer nights in the garden; running, walking or taking part in any sort of outdoor activities Excel Repel Insect Repellent will take care of all those nasties for longer than many other insect repellents. As well as being economical in use and very effective it is also; pleasant smelling; safe to use on toddlers and pregnant women; kind to skin; long lasting and with a non-greasy feel.

Excel Repel Insect Repellent contains 20% Icaridin, the most effective ingredient to repellents worldwide. 

Ingredients: 20% Icaridin, vegetable waxes, added skin softeners and bog myrtle essential oil to add fragrance