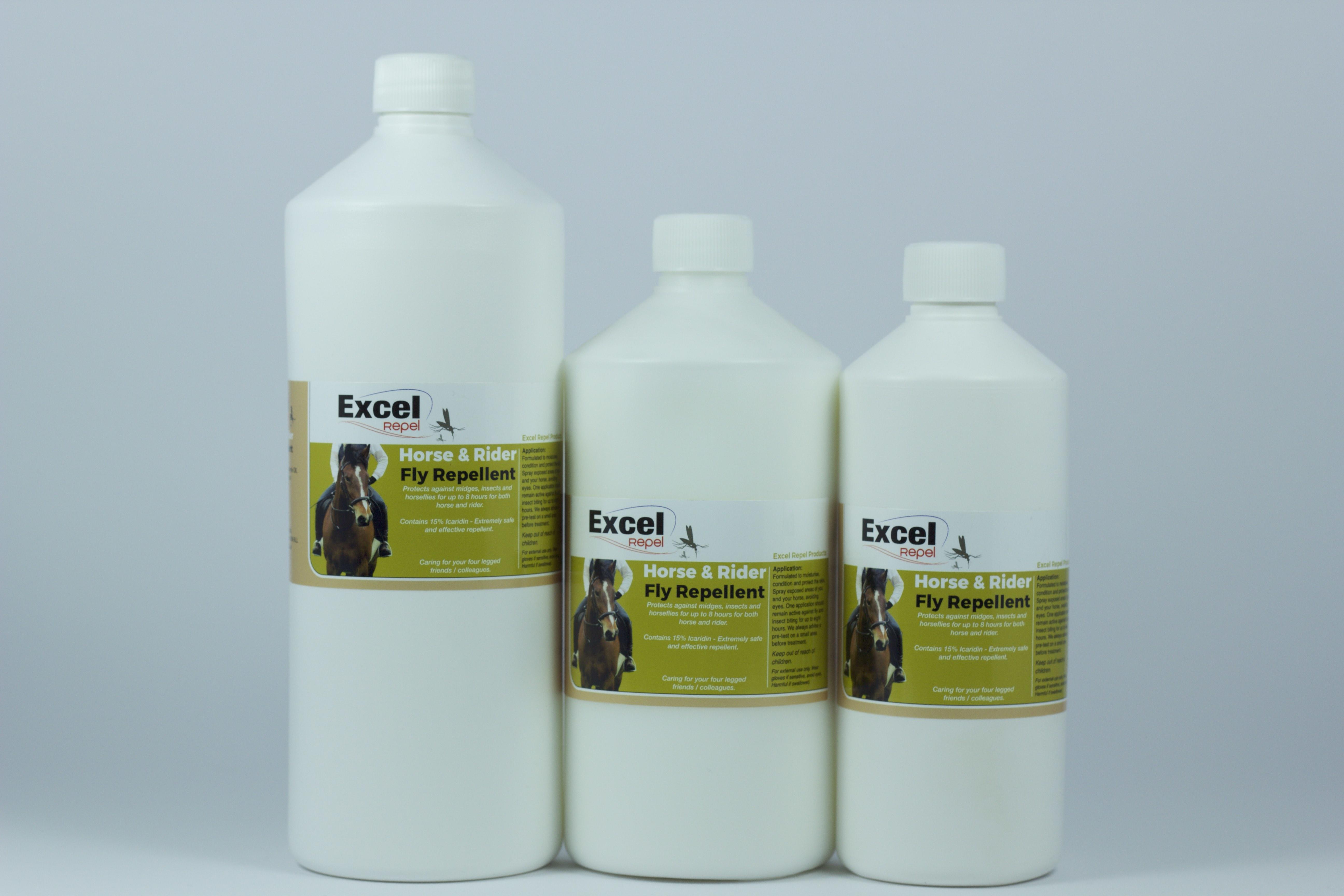 Horse and Rider Fly Spray
Horse and Rider Fly Spray is a unique product which protects against midges, insects, horseflies and other biting insects for up to 8 hours for both you and your horse!
Ingredients include - 15% Icaridin, Bog myrtyl oil (itself an effective natural repellent against midges), vegetable waxes and softened water.

Application: Spray exposed areas of you and your horse, avoiding eye area. One application should remain active against fly and insect biting for up to eight hours. We always advise a pre-test on a small area before application.
PLEASE NOTE: This product comes with a handy cannon spray for economical and effective spraying action. If you choose the 'REFILL' option as have bought from us before then you will save some money but will not be sent a sprayer.