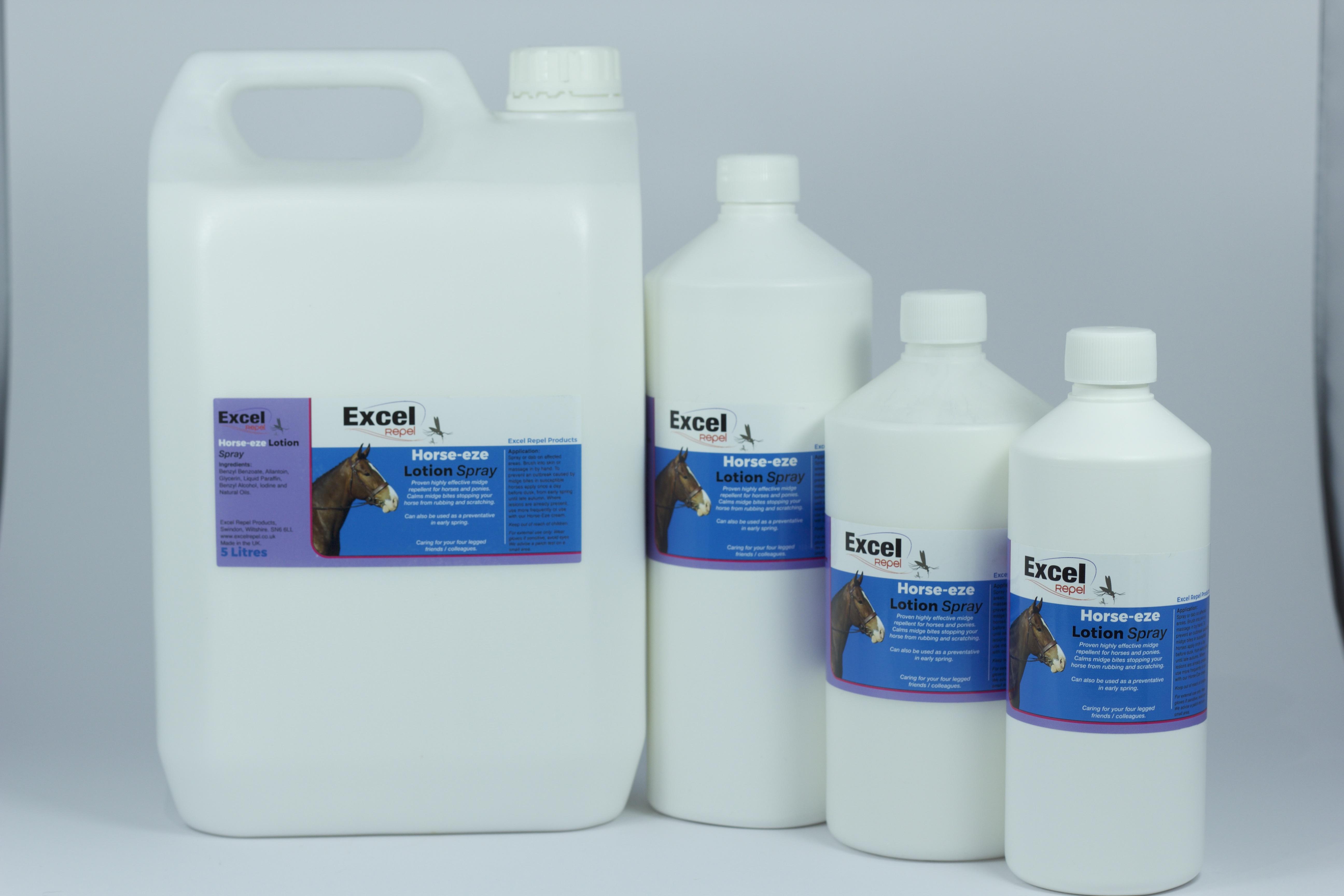 the best fly spray for horses and ponies,
Horse-Eze Lotion Spray
Horse-Eze Lotion is a proven highly effective lotion for midge and fly spray for horses and ponies. Calms midge bites stopping your horse from rubbing and scratching.
As they say "prevention is better than cure" and this is certainly the case with our Horse-Eze lotion as if used prior to the midge season, in very early spring, the product will guard against the onset of rubbing and scratching 
A 500ml bottle should last an average of 2 weeks in high midge season, depending on extent of area affected. If just mane and tail it will last a lot longer.
Composition: Tea tree Oil, Emulsifiers
Application:  Spray or dab on affected area and brush or massage into skin. To prevent an outbreak caused by midge and fly bites in susceptible horses apply once a day in very early spring until late autumn. Where lesions are already present, use more frequently or use with our Horse-Eze Cream.