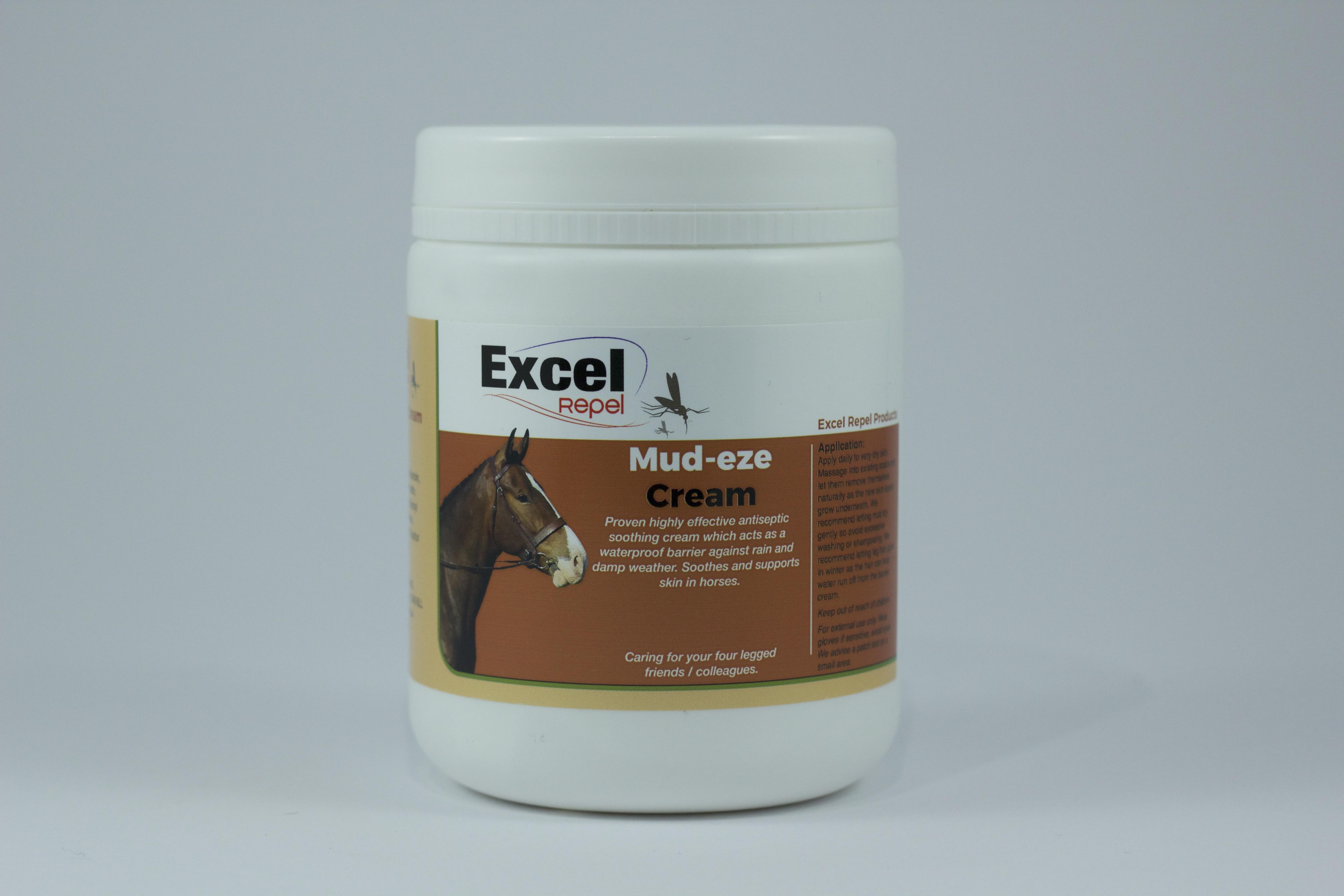 Excel Repel Mud-eze Barrier Cream
Mud-eze Cream has been developed as a waterproof barrier cream to help protect the legs of horses exposed to mud and rain.
Mud-eze cream is a barrier and soothing cream, which enhances the skin's natural protective barrier, while keeping germs at bay.  
Application: Stir contents thoroughly and apply daily to the legs and feet of horses and Mud-eze cream will act as an effective barrier against wet and muddy conditions. If skin is dry or scabs are already present massage into existing scabs and let them remove themselves naturally as the new skin layers grow underneath. We recommend letting mud dry gently so avoid excessive washing and shampooing. We also recommend letting hair grow in winter as the hair can help water run off from the barrier cream.
We also offer Mud-eze Cream EXCEL which is a more powerful cream for skin which is already damaged. We recommend a pre-test with a small area before use.