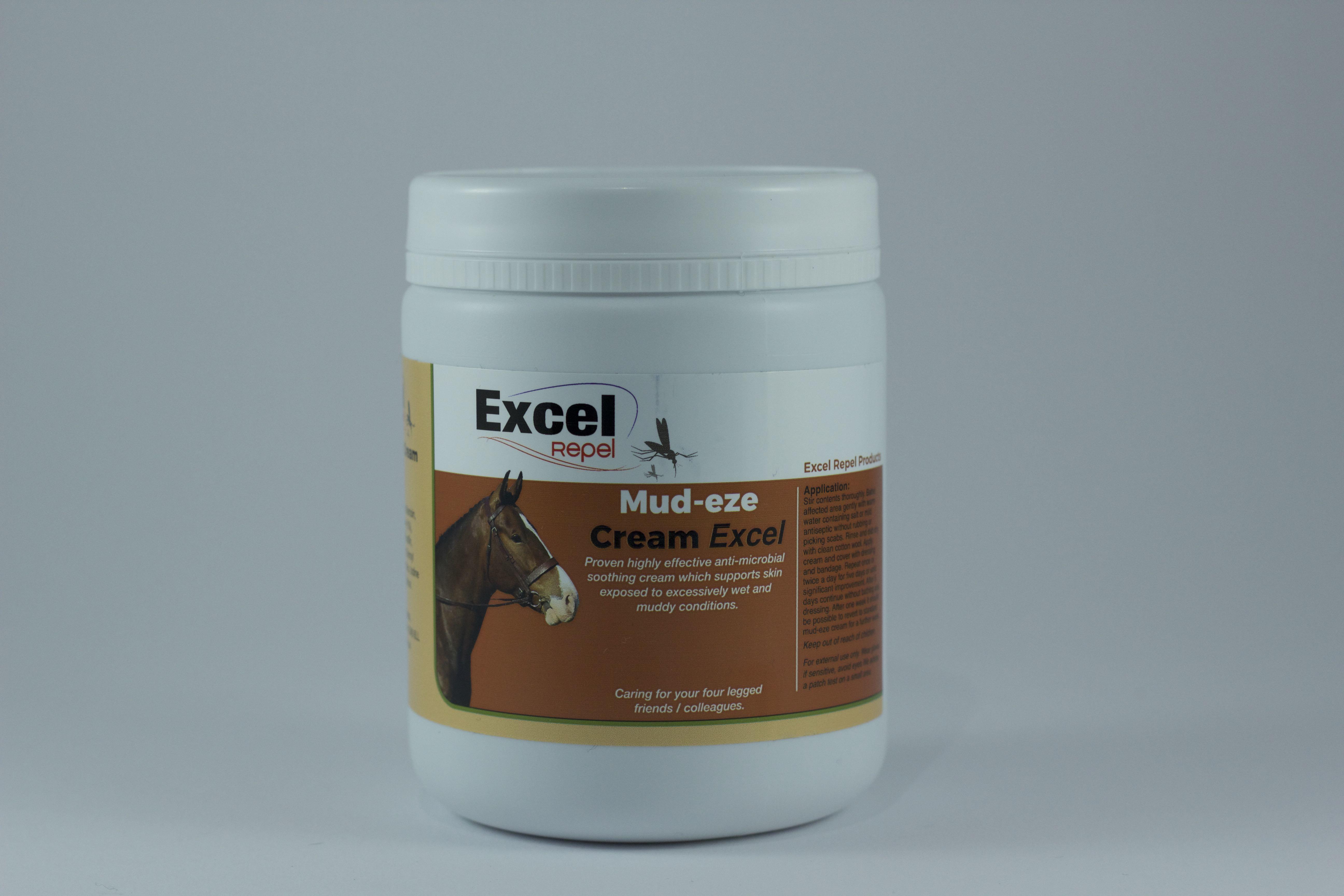 Excel Repel Mud-eze EXCEL Barrier Cream
The Mud-eze range has been developed to help protect the legs of horses who are exposed to mud and rain.
Mud-eze Cream EXCEL is a skin soothing cream specifically for the support of skin and hair that has already suffered damage from muddy and wet conditions.  This gentle but effective cream will enhance the skin's natural barrier function while aiding re-growth.
Application:  Stir contents thoroughly. Bathe affected area gently with warm water without rubbing or picking scabs. Rinse and dab dry with clean cotton wool. Apply cream and cover with dressing and bandage. Repeat once or twice a day for five days or until significant improvement. After 5 days continue without bathing and dressing. After one week it should be possible to revert back to standard Mud-eze cream for a further week or until skin is back to normal. As this is a safe, natural product Mud-eze cream EXCEL can be used for much longer than many other creams with no ill effects
After the scabs have healed over, we recommend that more economical Mud-eze cream is used to prevent the condition developing again if conditions remain similar. Due to the silver content the product will slightly darken with exposure to light. This will not affect the performance of the cream but is advised to keep in a cool dark place.