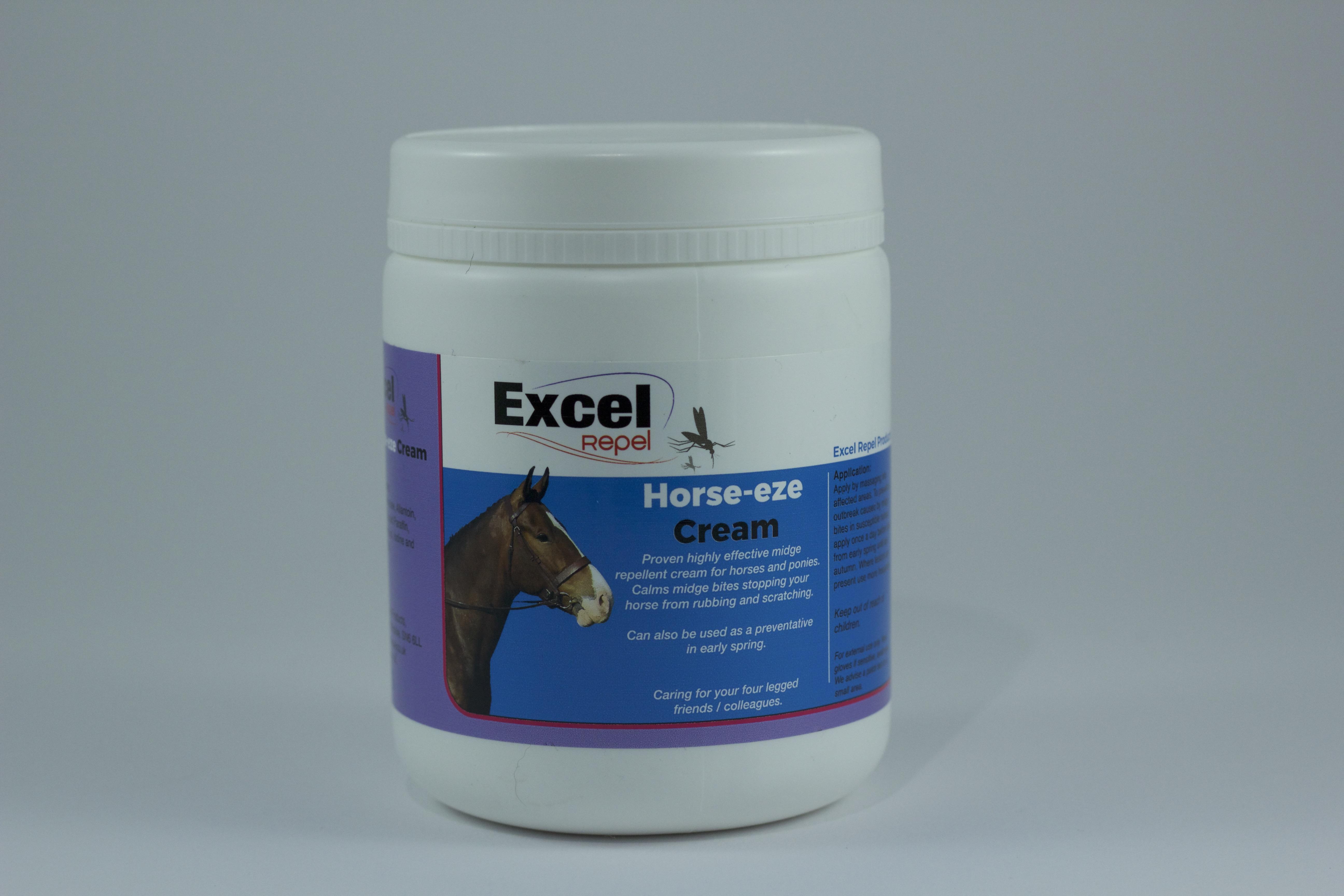 Horse-Eze Cream
Horse-Eze Cream is a highly effective cream for guarding against rubbing and scratching in horses and ponies. Stops midges biting and supports calm, healthy, itch-free skin and can also be used as a preventative in early spring. 
Horse-Eze Cream calms reaction to bites so that your horse does not feel the need to scratch or rub itself, allowing any damage caused by rubbing to ease and improve. If used prior to the midge season, in very early spring, the product will guard against the onset of rubbing and scratching. 
Composition: Aqua, Petroleum Jelly, Mineral Oil, Sulphur, Rosamarinus Officinalis, Cetrimidium
Application: Apply by rubbing cream into affected areas once a day. To prevent an outbreak caused by midge bites in susceptible horses apply once a day before dusk from early spring to late autumn. Where lesions are already present use more frequently.